T1 Studio "Tailor Made Apartments"
Inspired by the need to stay consistent with how we define ourselves, the Olimpo project sets a new standard in real estate, combining high standards of design and architecture with the most innovative materials and space optimization.
"Olimpo & Central Park Asprela"
OSQUARED, a member of the OMER GROUP, is proud to present the Olimpo Porto, a project unlike any other. The project was visualized, designed, and built for one purpose:

"To set a new standard of living."

Detailed architecture craftsmanship, created by the award-winning CA ARCHITECTS, optimizes natural light exposure (using floor to unique ceiling windows) and brings a functional and sophisticated modern interior, embodied by modern kitchens equipped with all built-in appliances.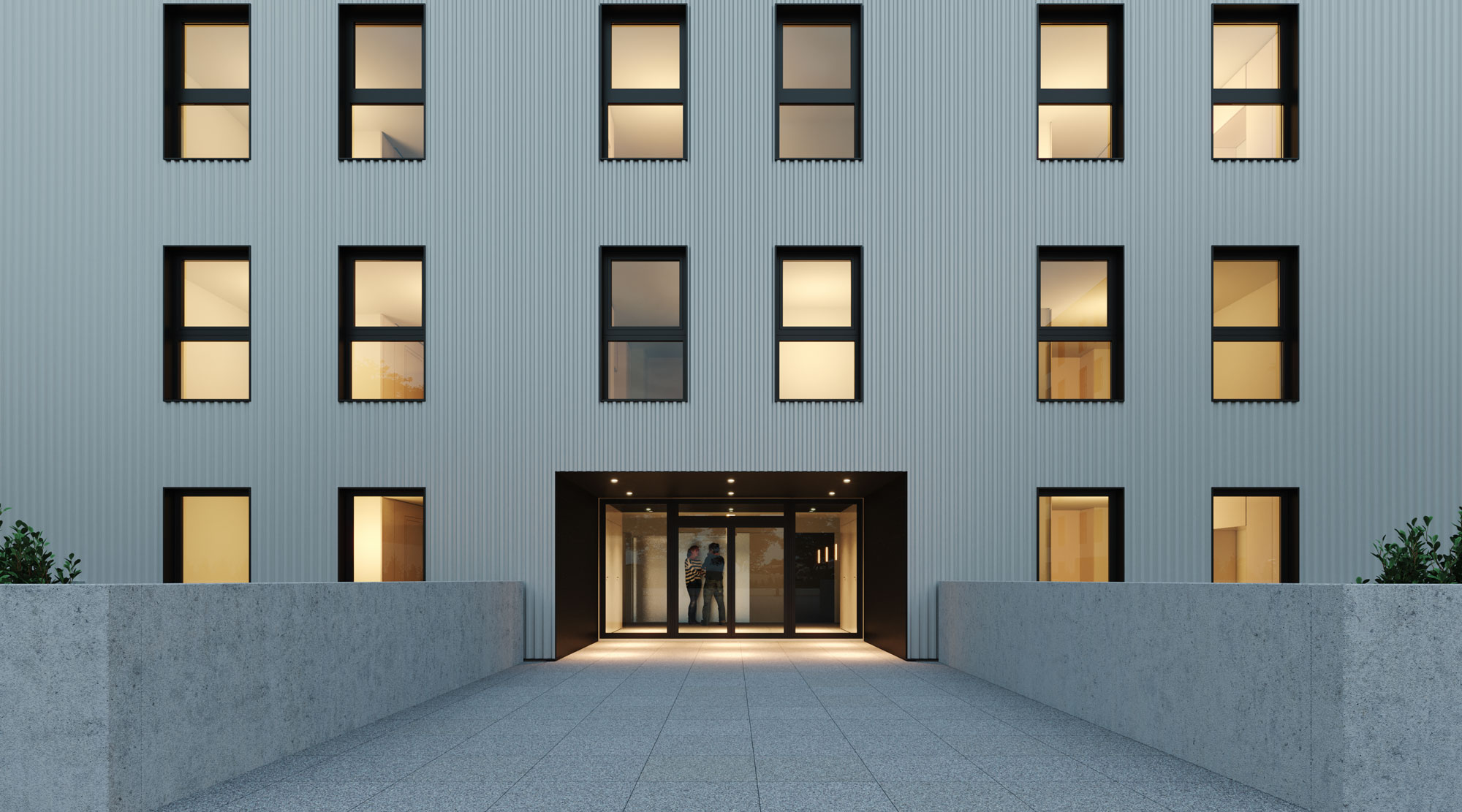 What allowed this "one-off" project to be born is characterized by a 12,000 sqm plot of land, amazingly landscaped with specially designed sitting areas, spacious grass gardens and trees on different levels, outdoor ambient lighting, and private spaces. All of which creates an excellent well-being experience with T1 studio apartments.

The Olimpo project is located in Porto, adjacent to the N12 ring road and just minutes away from Porto's vibrant universities and health care centers.

Its excellent location and accessibility, combined with all the above mentioned, turns this landmark into the best project in its segment and into a solid investment.